Experience the artistry of our CRAFTED Design

Unlock the power of seamless user experiences with our expertly crafted

Discover the true essence of your brand with our comprehensive
Welcome to Vanda Soft!
At Vanda Soft, we are passionate about creating exceptional web experiences that make a difference. As a dedicated team of web designers and developers, we strive to deliver innovative solutions that meet the unique needs of our clients.
Amazing Web Design Features
How Do We Create Better Products.
At Vanda Soft, we are committed to delivering exceptional products that meet and exceed the expectations of our clients. Here's how we create better products:
What they are talking About Us?
At Vanda Soft, we take pride in the positive experiences and feedback shared by our clients. Here's what they are saying about us:
"I have been relying on Vanda Soft's technical support services for over a year, and I can confidently say that they provide the best support in the industry. Their team is highly knowledgeable, responsive, and proactive. Whenever I encounter a technical issue, they are quick to diagnose and resolve it, minimizing any disruption to my business operations. Their tailored solutions and exceptional customer service have made them an invaluable partner for my company." – Matthew Head, CEO of ABC Company
Matthew Head
Satisfied Client
"I am extremely impressed with the technical support provided by Vanda Soft. As a small business owner, I rely heavily on my digital systems, and any downtime can be detrimental. Vanda Soft's team has consistently delivered swift and efficient assistance, resolving my technical issues in no time. Their expertise and proactive approach have saved me both time and money. I highly recommend their technical support services to any business in need of reliable and top-quality support." – Jonathan Doe, Owner of XYZ Solutions
Jonathan Doe
Satisfied Client
"Vanda Soft has been an exceptional partner for our company's technical support needs. Their team has consistently gone above and beyond to ensure that our systems are running smoothly and efficiently. They have a deep understanding of our industry-specific requirements and have provided us with tailored solutions that have greatly improved our operations. Their professionalism, expertise, and commitment to customer satisfaction make them the best choice for technical support services." – Jennifer Doe, CTO of DEF Enterprises
Jennifer Doe
Satisfied Client
Have Any Project on Mind! Feel Free Contact With Us.
Address
Wellington Buildings, Ebury Bridge Rd, London SW1W 8QX

Have a Look What's Going on
The Impact of Social Media on Society: Empowerment, Challenges, and Future Trends Social media…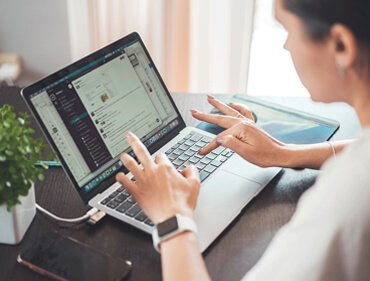 In the ever-evolving world of web design, exciting trends are emerging for 2023. From…
In a world where mobile devices dominate online interactions, web design is shifting towards…